Confirm Your Subscription for the Promo Code, check your Spam & Promotions folders for an email from CleanAF CBD if it is not in the inbox.
Whitelist the email or move it to your inbox so you will get all future discounts.
Please click here to contact us if it does not arrive, and we are sorry for any inconvenience.
Check Promotions tab & Spam

Drag the email into the inbox

Click Yes for future emails

Click the Button to Confirm in email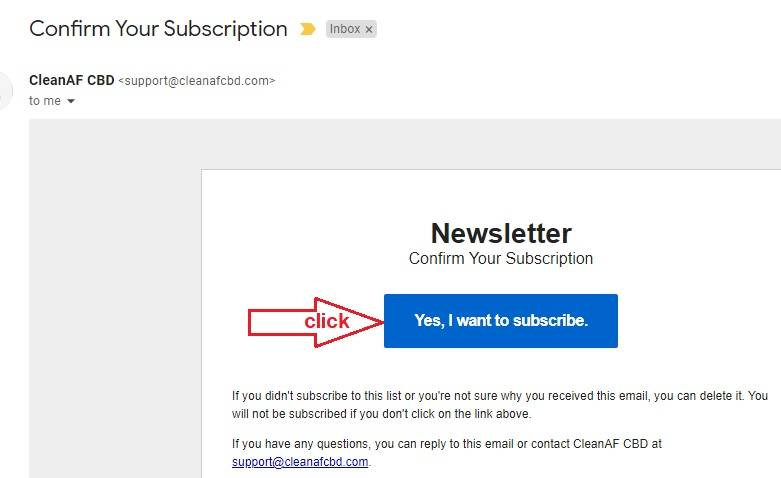 Get the CleanAF CBD Promo Code email

CleanAF CBD Welcomes You!